Big Bang's Taeyang Bows to Fans as He Enlists in Military, Min Hyo Rin Sends Him Off
Taeyang is the next Big Bang member who has begun his mandatory military service. The 29-year-old singer officially enlisted into the Kangwon-do Chulwon 6th Infantry Division's training center on Monday, March 12 at around 1:45 P.M. local time.
The newlywed was sent off by his wife Min Hyo Rin as well as his fans, who had been waiting for him at the training center. He said goodbye and greeted his fans before entering the training center. Wearing a black mask and a beanie, he kept himself warm in an oversized jacket and black pants.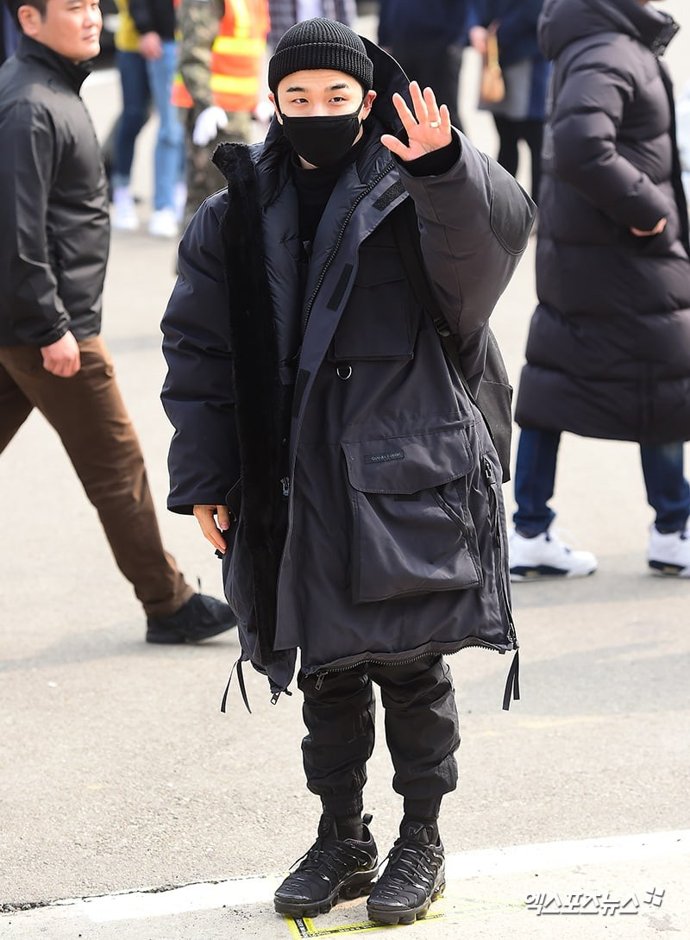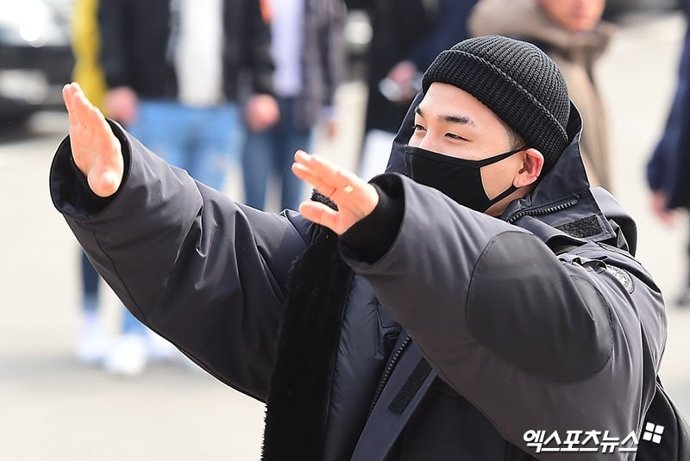 He was pictured waving to his fans and shaking their hands. The "Eyes, Nose, Lips" hitmaker reportedly also spoke in different languages for the non-Korean fans. He then stood in front of press and said, "I will return well," while bowing.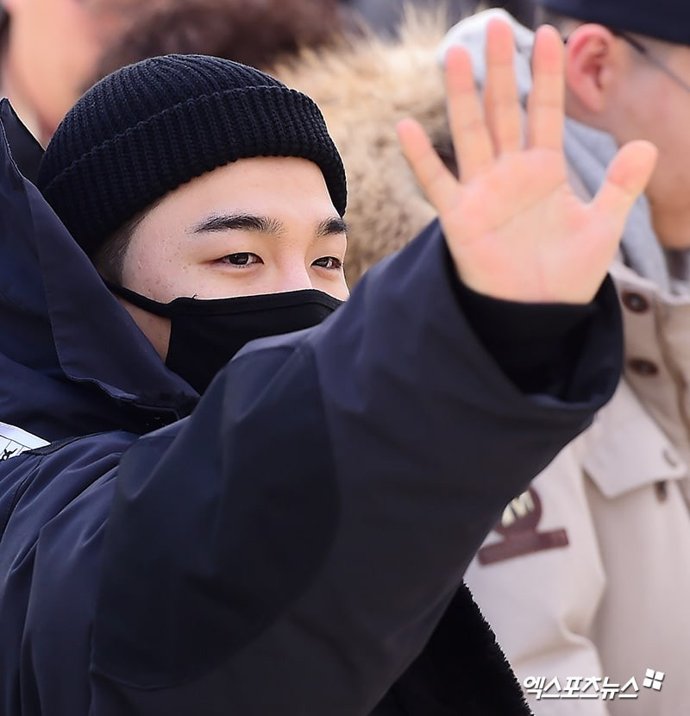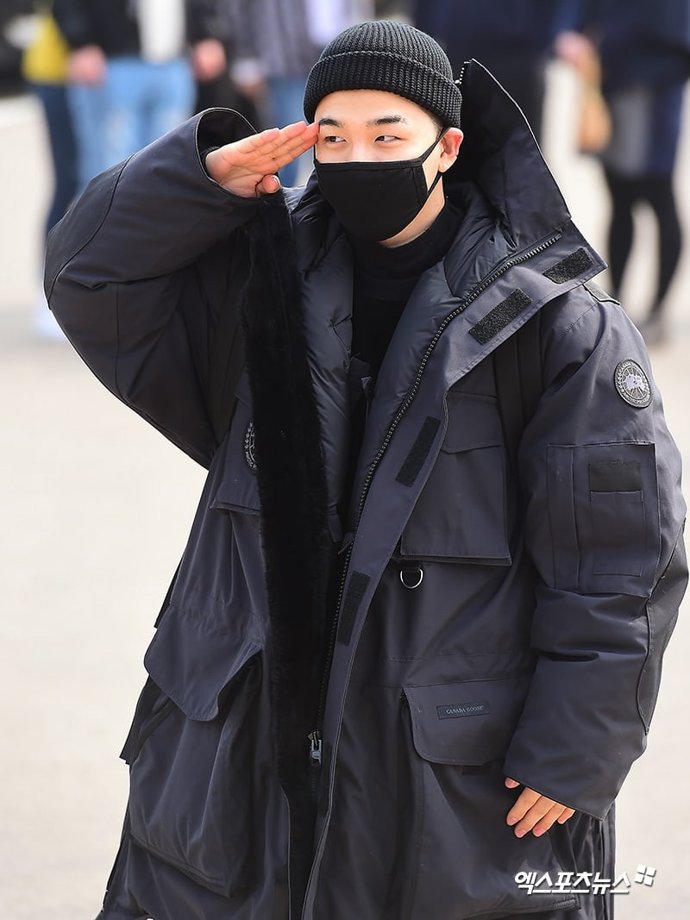 Prior to his enlistment, Taeyang took to his Instagram page to reveal his shaved head. He shared several photos of his new buzz cut which apparently will be featured in the April issue of Elle Korea.
YG Entertainment's founder Yang Hyun Suk reposted one of the photos and shared his photo with Taeyang to bid him adieu. He wrote, "Taeyang is enlisting today. I love you, Young Bae [Taeyang's birth name]. Be healthy and return safely. YG."
Taeyang also bid farewell to his fans on the photo-sharing site, writing, "I will return well. Everyone, walk the flower road."
"Flower Road" is the title of Big Bang's new single which will be released on Tuesday, March 13, the same day another member, Daesung, enlists in the military.
Seungri will also be enlisting soon, after releasing his new album in the first half of 2018. "Maknae Seungri wished to enlist at the same period as his members, but he will voluntarily enlist after promotions of his Chinese film 'Love Only', which is set to release on March 2, and after releasing his solo album," YG Entertainment stated earlier this month.