Britney Spears Flaunts Toned Abs in Denim Underwear for Kenzo's New Ad Campaign

Britney Spears has just landed a major modeling gig with Kenzo. The 36-year-old singer has been tapped as the face of the fashion brand's new ad campaign and she has taken part in a photo shoot to promote Kenzo's La Collection Memento No. 2.

In one of the shots taken by famed photographer Peter Lindbergh, the "Piece of Me" hitmaker rocks denim underwear, a denim jacket which is left unbuttoned and matching thigh high boots, flaunting her toned abs. She also wears a matching cap.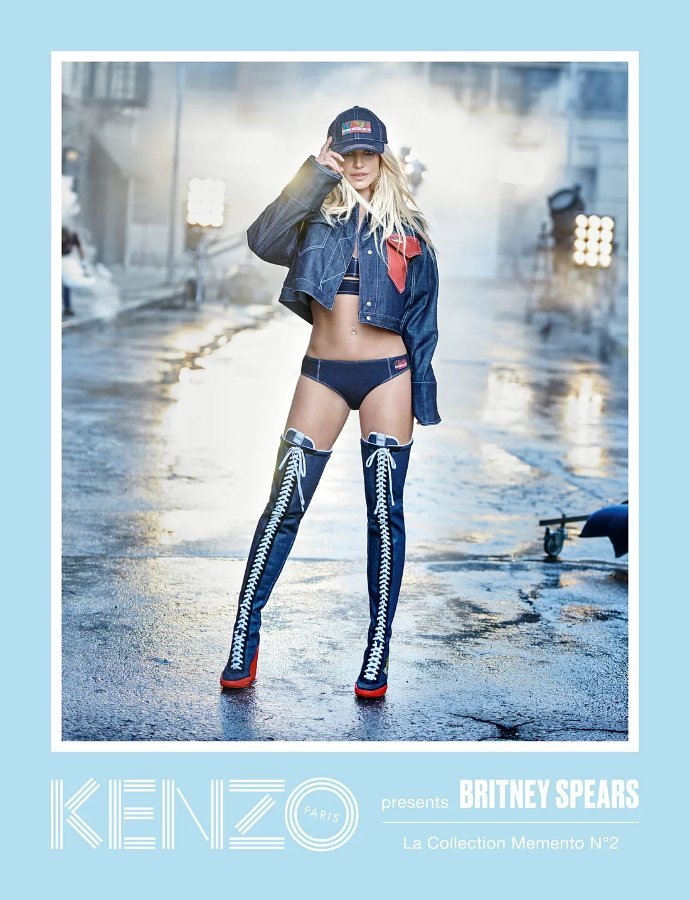 Kenzo, Peter Lindbergh

The mother of three looks youthful in a green crop top while carrying a red bag. She looks sideways, giving a glimpse of her tattoo on her back just above her hipline.
Kenzo, Peter Lindbergh



She also models tropical-print get-ups from the Parisian brand.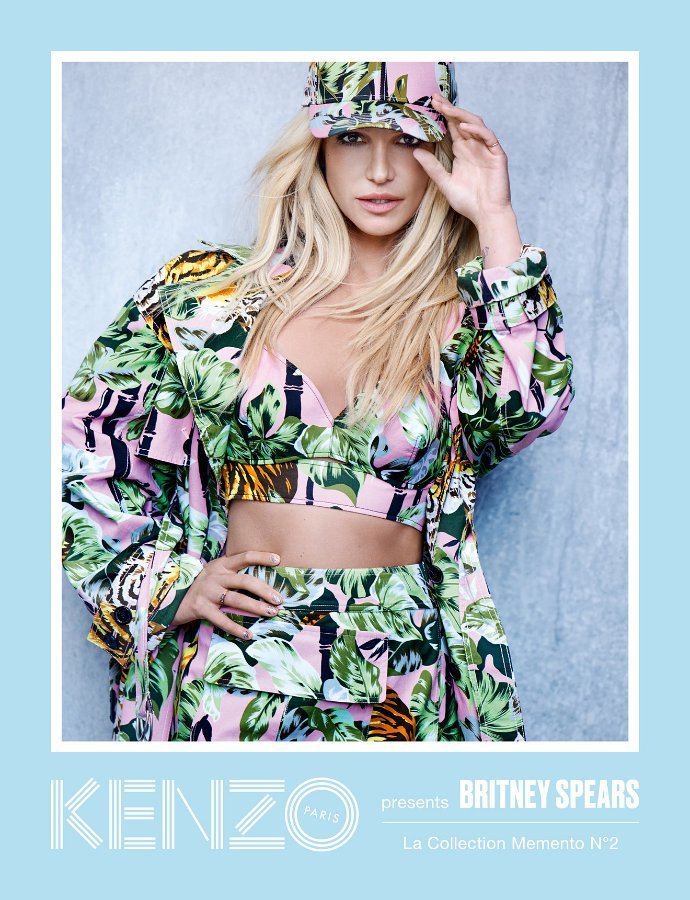 Kenzo, Peter Lindbergh

Kenzo creative director Humberto Leon explains why the company chose Britney as their new face. "Number one, Britney Spears is an icon," he says in a press release, "so I think in terms of her iconography, she fits into our Memento project perfectly.

He continues, "She is a legend in her field. We will remember her for the rest of everyone's lives as an icon. She's up there with Michael [Jackson] and Madonna and everyone who we consider icons. Britney is up there. I think that in many ways, growing up she is also synonymous with denim with me. When her and Justin [Timberlake] came out in their denim outfits, that is like an iconic look."

The blonde beauty reveals to Vogue what drew her to the clothing. "This collection is very youthful," she says. "We had fun on set, even though it was a bit weird for me at first. I am used to shooting in a studio or a small space, and this was on the street. We were out there and I had really promiscuous clothes on, which felt odd, but, of course, on film it turned out to be really cool."

Britney also opens up about her style choices when she's at home with her kids, admitting that "it's tricky." She explains, "As a mother, you don't take as much risk with your style. I think when I was younger I took so many risks and really went for it. There was no planning what I wore, and it was like, okay, I am just going to put on the most outrageous thing. I think as a mother you hold back from that out of fear of embarrassing your kids and out of respect for them."