Britney Spears Pampers Herself at Hair Salon Amid Stay at Mental Health Facility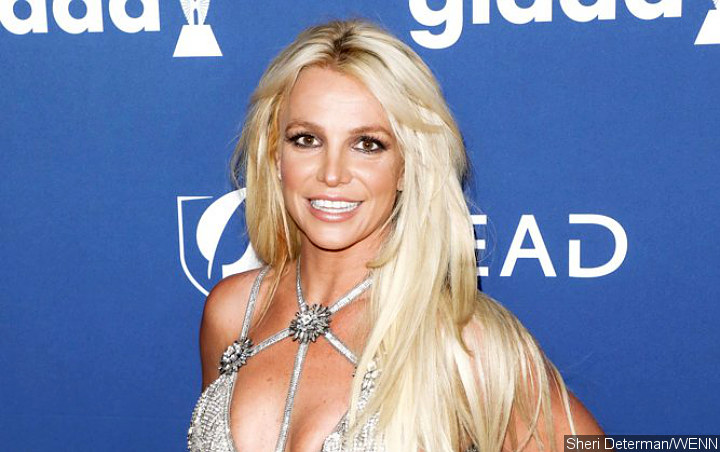 The '…Baby One More Time' singer reportedly is 'feeling refreshed' while getting her blonde roots touched up and extensions retouched at a salon in Los Angeles.
AceShowbiz –
Britney Spears still has time to care for her appearance while continuing to receive treatment for her mental health issue. The 37-year-old singer was spotted at a Los Angeles-area hair salon on Thursday morning, April 11 after checking into a mental health facility.
An eyewitness tells E! News, "Britney arrived with three people from her team this morning to get her blonde roots touched up and extensions retouched." The eyewitness says that the "Hold It Against Me" hitmaker sat among other clients rather than in a private area.
"Several people worked on Britney's hair and were very quick and efficient to get her out of there as fast as possible," the eyewitness adds. "She seemed fine and content… [She] was definitely excited to her hair done."
The source goes on describing the mother of two as "feeling refreshed," before dishing, "Britney is excited to see her children and get back into her routine, but is taking one day at a time."
Britney announced her decision to take time to care for her wellbeing last Wednesday, April 3. Posting a quote that read, "Fall in love with taking care of yourself, mind, body, spirit," on Instagram, she wrote in the caption, "We all need to take time for a little 'me time.' "
Sources said the stress of taking care of her ailing father Jamie Spears took a toll on Britney's mental health. "Britney decided to do this on her own. It had a lot to do with the stress of her father, but both Jamie and Britney are doing much better," a source previously told E! News. "It's the hope that in the next week or so everything will be more stabilized, but she'll be at this wellness facility for a few weeks."
Her closed ones have been supporting her decision to seek treatment for her issue, with her boyfriend Sam Asghari reposting Britney's post and writing in the caption, "It isn't weakness, It's a sign of absolute strength, people should only be inspired by this, at least I am #stronger."
Her ex-husband Kevin Federline said via his attorney Mark Vincent, "Kevin commends Britney for recognizing that she needs to take a step back and that she is taking the reasonable steps to dealing with her situation in a responsible way. He wishes everyone well."
Britney's mother Lynne Spears wrote a message of encouragement, "Keep going no matter how bad things are right now, no matter how stuck you feel, no matter how many days you've spent crying, no matter how many days you've spent wishing things were different, no matter how hopeless and depressed you feel – I promise you won't feel this way forever. Keep going." She, however, deleted the post afterward.