Chris Brown Allegedly Caught Snorting Cocaine in This Video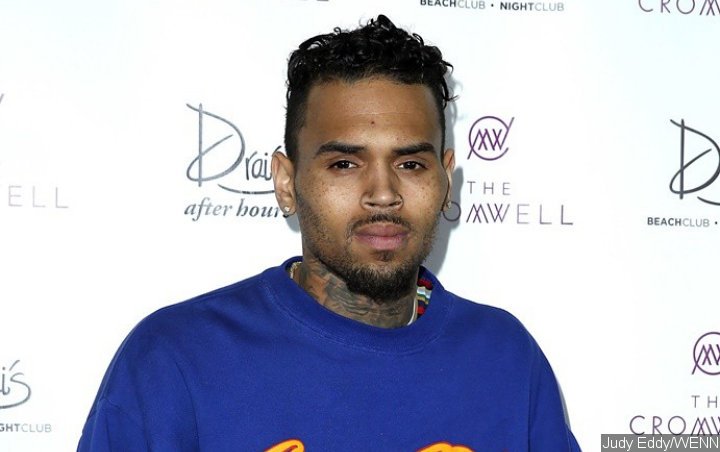 Footage probably taken by a fellow clubgoer shows the 'Look at Me Now' singer sniffing what is believed to be coke while he's partying in a Dallas nightclub.
AceShowbiz –
Chris Brown is having a drug issue. The 30-year-old singer/rapper, who has been sober for more than a decade, was recently caught doing coke while hitting a nightclub Dallas. In a video possibly taken and shared by a fellow clubgoer, the "I Can Transform Ya" hitmaker was seen sniffing what is believed to be cocaine.
Surprisingly, many people didn't find it shocking. Someone commented on the video which was reuploaded on YouTube, "Not surprised." Another claimed, "Its [sic] no Secret, Chris has ben [sic] getting Coked out for YEARS everyone knows that."
"All of Hollywood sniffs.. What's the big deal," another argued. Someone else similarly remarked, "Any n***a that goes clubbing and doesn't do coke is wack, clubs are lame without that white girl and alcohol…"
There are a few others who defended Chris, though, and believe that what he did in the video was nothing but innocent. "N***a wouldn't doing no mofo coke.. chill bruh," one claimed. Another fan wrote, "Damn a n***a cant pick his nose in public without somebody saying u doing coke."
Chris has not addressed the video and his drug use allegation. The R&B and hip-hop star has previously dealt with drug issue. He voluntarily decided to enter rehab in October 2013. After Chris completed his 90-day stint, the judge ordered him to remain a resident at the Malibu treatment facility until a hearing for his probation violation in Rihanna battery case in April 2014. In March 2014, however, he was kicked out of the rehab facility and sent to Northern Neck Regional Jail for violating internal rules.
His alleged drug use aside, Chris has been a good father to his 5-year-old daughter Royalty. The Virginia native recently shared a video of the little girl walking the red carpet of Nights of the Jack, "a family-friendly Halloween experience" in Calabasas, CA. He proudly gushed in the caption, "who does she think she is??? A PROFESSIONAL KINDERGARTEN STUDENT. 5 and live."