Chris Pratt and Anna Faris' Shocking Split: Why We Didn't See It Coming
and have just left their fans devastated as they after ten years together and eight years of marriage. It's almost hard to believe that their marriage is coming to an end since they never showed any signs of having trouble. While you're still wondering what went wrong with their relationship, let's also take a look at the reasons why people dubbed them a relationship goal.
They always look good together
From day 1, Chris and Anna seemed to be a match made in heaven. Back when they started dating in 2007, the "" alum was still that "fat guy" while Anna has been as hot as she is now. Yet, they were never shy to show some PDA, as they did at GQ's 2010 Man of the Year celebration. Flash forward to recent days when Chris has bulked up and become a star of many blockbuster hits, they often attended red-carpet events together and made a picture-perfect couple.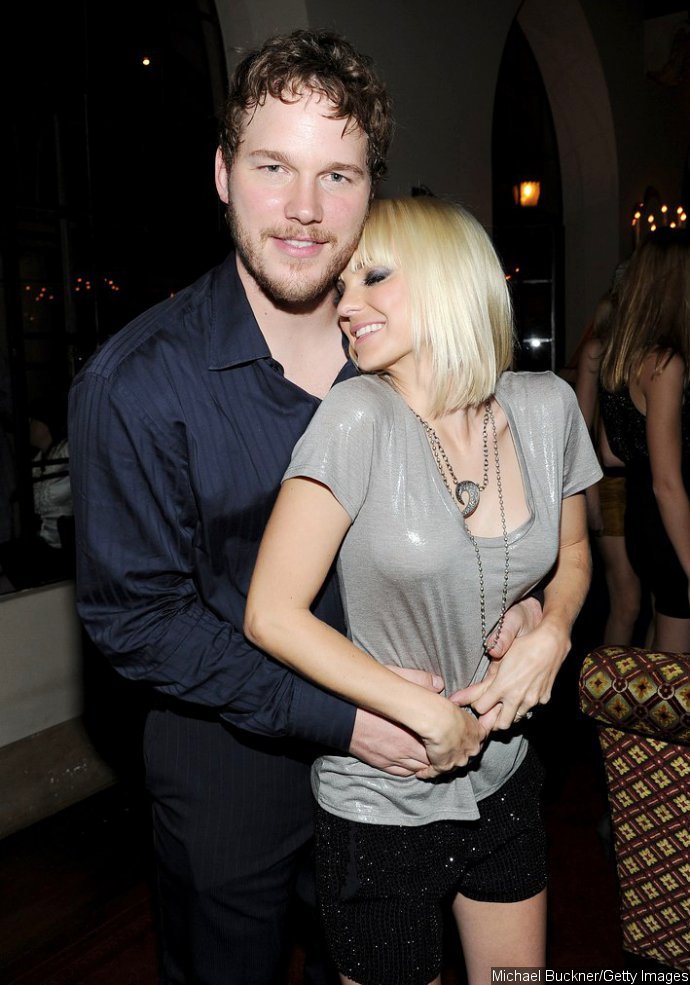 They have same great sense of humor
When you're a goofy person like Chris, you need a partner who is on the same level to understand your joke. Anna is exactly like Chris. Remember when the "" actress posed with a silver dollar over her eye and a headband made from Staples supplies to ring in Daylight Saving Time? Chris took a snap of his wife and proudly showed it off on Instagram.
And Anna didn't have any problem at all when Chris poked fun at her unruly hair, or at least that's what the 38-year-old hunk claimed in this funny Instagram post.
Their similarities even went beyond that as Anna once revealed they had a same hobby. "I've met the man of my dreams, we both have dead bug collections," she told about when she knew Chris was "the one."
They always support each other
Not only accompanying her husband to the screenings of his movies, but also Anna joined him on his press tour. When Chris traveled to Japan to promote "" in April, Anna and their son Jack spent five days with him in the country so that they could stay close to each other. Appreciating her support, he wrote in a caption of their Instagram picture, "These press tours can be such a whirlwind. I'm grateful to have you and the boy with me on this one."
Anna was also there when Chris was honored on April 21. "I wanna thank my wife. Anna, I love you," Chris said in his emotional speech. "You gave me the greatest star in the galaxy, my little boy. I love him and I love you." Anna said in her equally touching speech, "He stood by me and held me and was my anchor. Honey, I want to thank you for being the most incredible person. I love you so much."
Not to forget that time when Chris and Anna took part in 22 Pushup Challenge to raise awareness to the 22 veterans who commit suicide every day. The "" actress just couldn't miss it although she struggled to complete the challenge. To return the favor, Chris guest starred on her show "Mom" earlier this year.
#22PushupChallenge @canadinoutlaw @TheRock @vincentdonofrio @johnkrasinski pic.twitter.com/R9GMpA5kku

— chris pratt (@prattprattpratt) August 13, 2016
They are both sweet parents
Since welcoming their son Jack in August 2012, the couple often showed how proud they are of their little boy. "I snapped this photo and it dawned on me how much Jack looks like Anna," Chris captioned a photo of his son in pajamas. "They are both so beautiful."
Meanwhile, Anna captured an adorable moment when Chris helped their son build a "sand demon" at the beach. "I love you!" she simply captioned it, which was enough to show how much they mean to her.
They can't stop gushing about each other
Even when they're away from each other, Chris didn't forget to send congratulatory messages to Anna like what he did on Mother's Day. "A big Mother's Day kiss and hug across the pond to my darling wife @annafaris and our sweet boy. I miss you both so much," he posted on Instagram.
Chris once made everyone swoon when he serenaded Anna in his "" monologue. "Home's where the heart is and mine's right here, it belongs to the hottie in the audience there," he sang, with the blonde beauty sitting on the front row.
They're away from gossips
The closest they ever got to make headlines on tabloids was when it was reported that their marriage was ahead of their sixth wedding anniversary in 2015. OK! magazine claimed that the "" actor reportedly got easily bad-tempred "and rude to Anna" after he became famous.
They put an end to the rumor once and for all though with their sweet Twitter exchange. "I would like to bore all my sweet followers with a happy anniversary message to my love @prattprattpratt here goes: happy anniversary baby!" Anna tweeted. Chris later replied, "@AnnaKFaris I love you darling!! I'm the luckiest man in the world. #HappyAnniversary."
© AceShowbiz.com