EXO's D.O. Shows Newly-Shaved Head for New Movie Role
's D.O. has undergone a transformation for his upcoming movie role. The "Tell Me What Is Love" singer has got a buzz cut as he prepares to shoot war drama "Swing Kids". Pictures of D.O. rocking his newly-shaved head have made their way out online and fans were surprised to see his new hair.
"Swing Kids" is based on musical "Rho Ki-Soo". It is set in a concentration camp in North Korea during the Korean War. In the film, D.O. will play Rho Ki Soo, a young North Korean soldier who falls in love with tap dancing even in that dour and chaotic setting.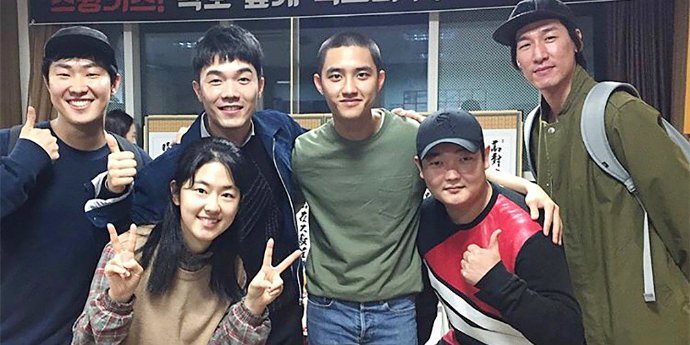 The project has garnered a lot of attention, mainly due to Kang Hyung Chul's involvement as director. It marks his first new work in three years since "Tazza: Hidden Card". Many have expected this film to recreate the success of Kang Hyung Chul's film "Sunny", which was released in 2011. The helmer is also known for his work on "Scandal Makers" (2008) starring Cha Tae Hyun and Park Bo Young.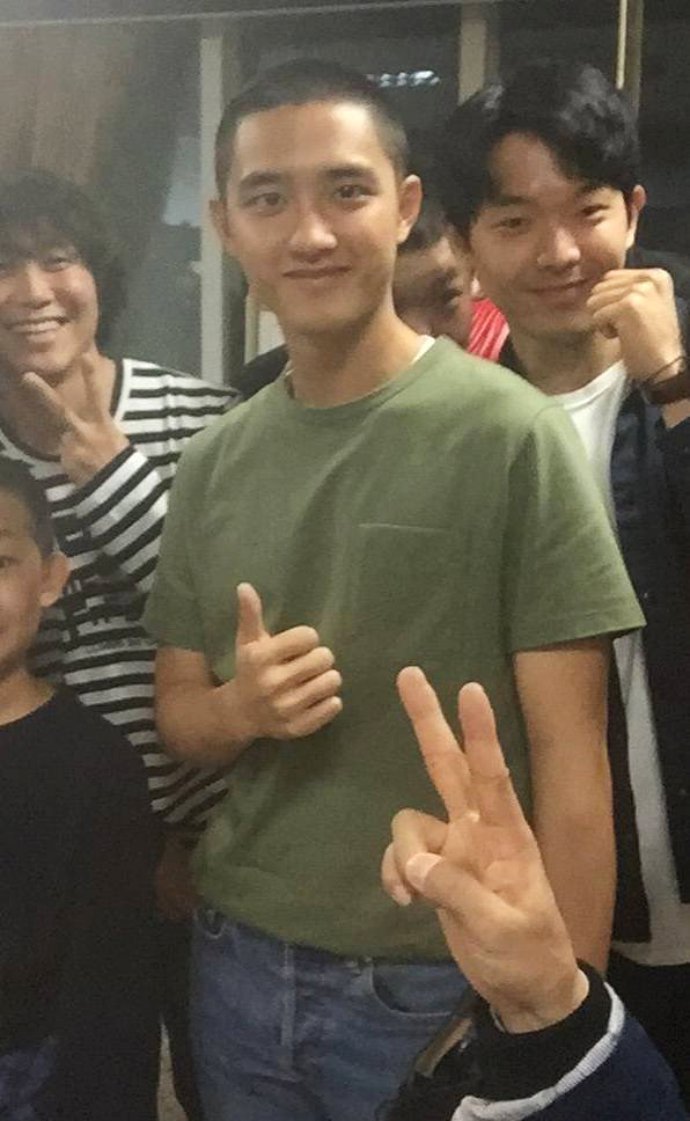 As for D.O., he made his debut in feature film in 2014 with "Cart". He landed lead roles in "Pure Love" and "My Annoying Brother", which were both released in 2016.
Director Kang Hyung Chul has explained why D.O. was chosen for the lead role in "Swing Kids". "The moment I saw Do Kyung Soo (D.O.'s real name), it was like he had come straight out of the movie scenario. It was to the extent that it made you wonder if Do Kyung Soo had walked down this path because he was meant to star in this movie," he said back in May.
He further elaborated, " 'Swings Kids' is a dance film, which is rare in Korea. In addition to being able to act, [the lead] must be able to visually look like he is past boyhood but not yet a young man, and at the same time, he has to be able to dance. In that respect, Do Kyung Soo is a fated choice."
Kang Hyung Chul also stressed that D.O.'s status as an idol was never taken into his consideration to pick the lead actor for the movie. "I did not even know that Do Kyung Soo was an idol. I didn't bother to split-hairs about newcomers or established names, I only judged who was best for the part," he insisted. He added, "From the moment I met Do Kyung Soo, I was sure beyond any doubt."
"Swing Kids" release date isn't announced yet.