Future Faces Backlash for Rapping About Not Knowing Baby Mama's Name on Upcoming Song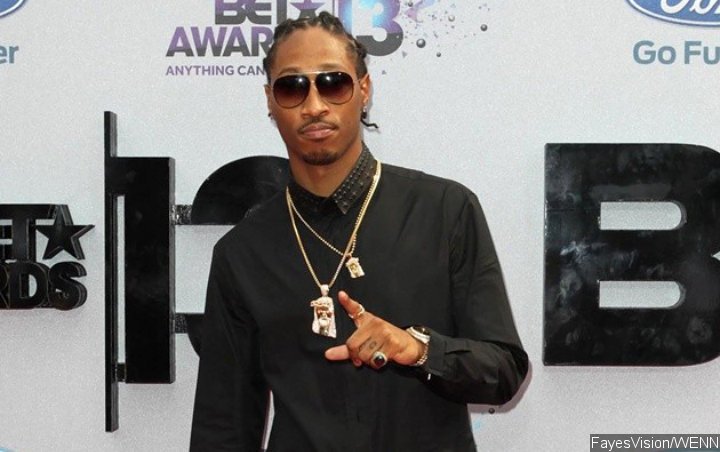 Teasing the upcoming song through a video posted on Instagram Stories, the 44-year-old spitter can be heard rapping, 'I don't know her name but she had my child.'
AceShowbiz –
Future is working hard in the studio to release a new song, but it looks like the upcoming song will cause some controversies. The 35-year-old Atlanta rapper has treated fans to a snippet of the song through a video posted on Instagram Stories, and a line on the song has successfully raised people's eyebrows.
At one point on the still-untitled song, Future can be heard rapping, "I don't know her name but she had my child." Those who listened to this were quick to criticize the "Fine China" spitter, with some roasting him for "disrespecting" his baby mamas. "That's sad as f**k! Not knowing the name of the person who created your child…sad!" one wrote.
"The way he views women is disgusting and it needs to stop being glorified," another commented, as one other said, "He is childish we should not condone his behavior he not even cute." There was also one blasted him, "This isn't even funny. What kind of self esteem will his children have?"
Some others, however, have come to his defense and pointed out that he was throwing a jab at Eliza Reign, who claimed to be his baby mama. "What he means is he's never met the girl, how did she have his child? Just gotta look at different perspective," an individual noted as someone joked, "This man is the definition of petty."
It's unclear when Future will release the full version of the song.
Earlier this week. Future shaded Eliza for taking his last name for her son, seemingly insisting that he's not the father of her child. "H**s stole my last name," he said. Hitting back at the rapper, Eliza slammed him for not acknowledging her son, "We're not gonna take away from him…What my thing is and what the point I'm trying to make is: I don't give a f**k who the f**k you are. At the end of the day, take care of your responsibility."
During the Instagram Live session, Eliza also accused the "Mask Off" hitmaker of mental and emotional abuse before urging him to "do what you're supposed to do!"