Future's Alleged Baby Mama Slams Him for Not 'Taking Care of His Responsibilities'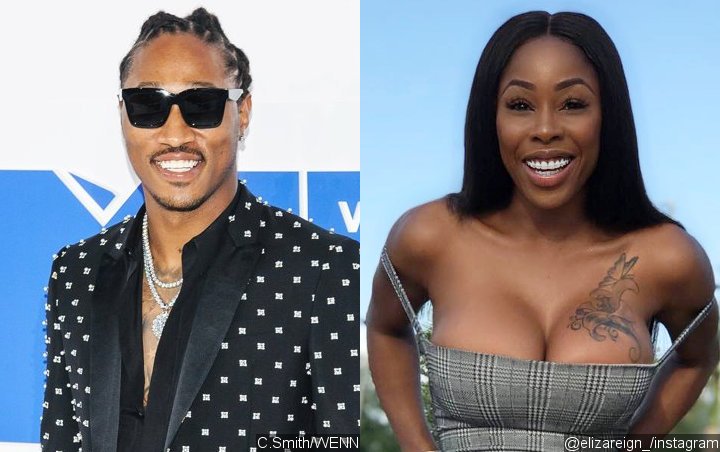 Instagram model Eliza Seraphin, who claims the 'Mask Off' hitmaker is the father of her child, hits back after the rapper calls her out for giving the baby his last name.
AceShowbiz –
Future and his alleged baby Eliza Seraphin just couldn't seem to find a common ground. The two have engaged on a war or words on social media after the Instagram model claims that the rapper is the father of her child.
Eliza recently got in touch with Future's other alleged baby mama Cindy Renae and she shared side-by-side pictures of their babies. Pointing out their resemblance, Eliza wrote, "Omg this is scary how Legend x Reign look so much alike." She added that she "can't wait until they meet."
While Future has not publicly confirmed that it's his baby, Eliza has given her son the "Turn On the Lights" hitmaker's last name. She named her child Reign Wilburn, taken after the 35-year-old rapper's real name Nayvadius DeMun Wilburn.
Apparently noticing this, Future took to his Instagram Stories to shade Eliza for taking his last name for her son. "H**s stole my last name," he wrote over a clip which seemingly focused on his huge necklaces.
Eliza later went on Instagram Live to hit back at Future. "At the end of the day, I kept quiet for months. I kept quiet. Nobody heard a f***ing thing. Like, I'm human. He's human. [Cindy's] human," she said. Slamming him for not acknowledging his newborn son, she continued, "We're not gonna take away from him…What my thing is and what the point I'm trying to make is: I don't give a f**k who the f**k you are. At the end of the day, take care of your responsibility."
"It's like you literally trying to clown me," she claimed, accusing him of mental and emotional abuse. She said that she's not jealous that Future recently took his other baby mama Brittni on a vacation and bought his five-year-old son Future Zahir Wilburn from his ex Ciara a $50,000 Rolex for his birthday, but she demanded that he "do what you're supposed to do!"
Future has admitted that he has five baby mamas, but reports suggest that he has fathered kids from three other women whom he has not acknowledged yet.