Harrison Ford and George Lucas Honor Mark Hamill at Walk of Fame Ceremony
After all these years, finally received his star on the Hollywood Walk of Fame on Thursday, March 8. The star, the 2,640th, is located in front of El Capitan theater. Hundreds of fans had lined up hours ahead of the event to welcome him at 6834 Hollywood Boulevard.
and George Lucas came to the ceremony to honor the "Star Wars" actor. Kelly Marie Tran, and also joined the celebration.
The 66-year-old star, who is also known as the voice of The Joker in "Batman: The Animated Series", expressed his appreciation toward his fans, "You are with me through thick and thin and the highs and the lows and everywhere in between." He added, "If it weren't for the public, I'd be nowhere. From Jedi to Joker and back again, it's been a fantastic ride. Thank you so much, and may the force be with each and every one of you."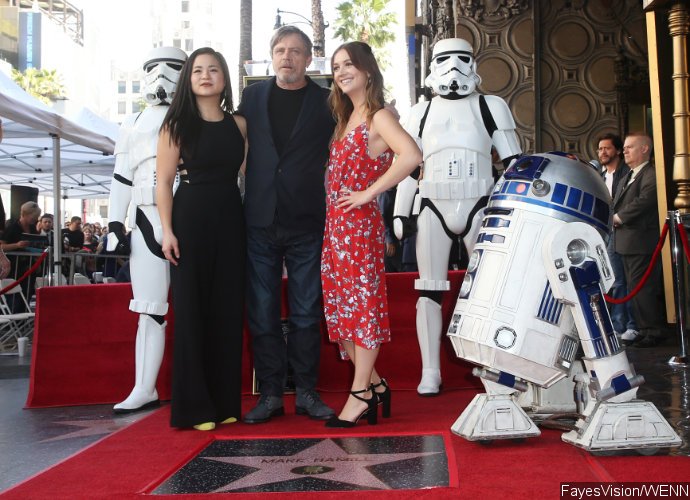 He continued, "Words truly fail me. It's hard to convey my gratitude, my joy, the exhilaration of being recognized this way." He added, "I haven't been this speechless since 'Force Awakens'," referring to the time when he briefly appeared but did not speak in "".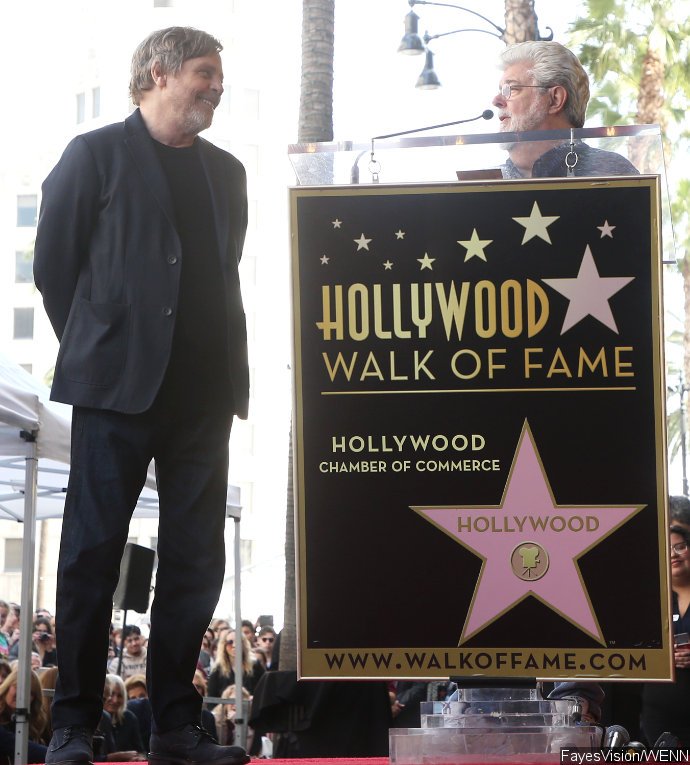 Harrison, whose star is also in the 6800 block of Hollywood Boulevard, shared his thoughts on Mark, "There were a lot more people at my star." He continued, "Mark is a friend that I don't see very often. Our lives have diverged to a certain extent but I am very pleased for him. He has been the master of his own experience, his own life. And he is as he always was a quiet, sincere, honest person. He's not a grand-stander and I think he has found comfort and utility and control of his destiny, and I'm happy for you pal."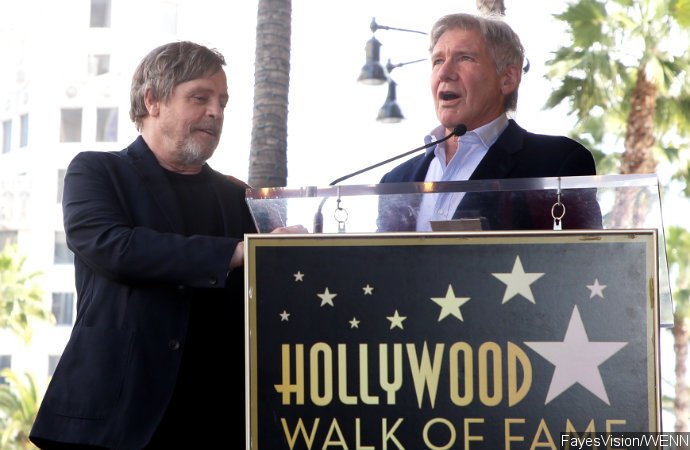 Meanwhile, George said, "Mark Hamill is a character that can't be written." He added, "He is extremity enthusiastic about everything he does, and that is exactly what I was looking for when I cast Luke Skywalker." Mark said in return, "If it weren't for the genius of George Lucas, I wouldn't be standing here today."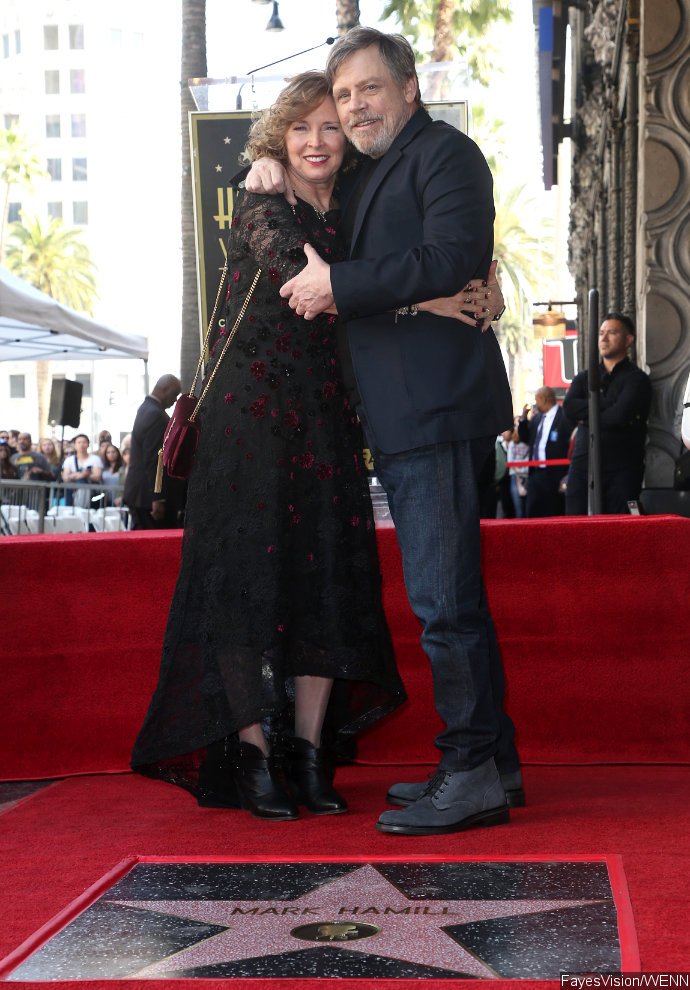 After receiving the star, Mark opened up about his feelings, "It's crazy. I mean, I always say, is that an administrative error? Maybe they're looking for , or , or even Scott Hamilton. But what a thrill. It's totally unexpected. It's not a dream come true, because I was never foolish enough to dream something like that would be possible, but yet here I am." When asked where the star could possibly be placed, Mark quipped, "I think it's going to be on the third floor behind the men's cigarette machine."