Jeon So Mi, Kim So Hye and Choi Yoo Jung Accused of Underage Drinking After Controversial Pics
Did Jeon So Mi, Kim So Hye and Choi Yoo Jung drink alcohol while still underage? The former members of IOI recently reunited at Yoo Jung's house and So Mi took to her Instagram page to share pictures from their meet-up.
In the photos, the girls appeared to have a pajamas party. They struck cute poses while wearing headbands. In one of the images, the threesome shared a big hug while pouting their lips to the camera.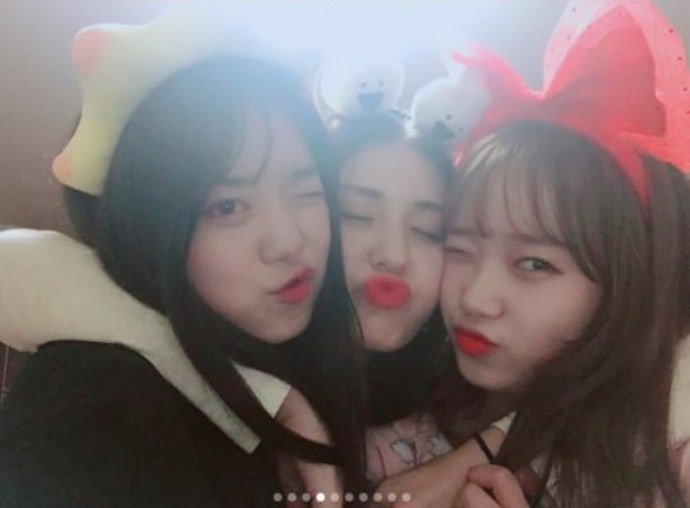 Instead of getting excited, some people accused them of underage drinking. They noticed there were some wine and soju bottles behind Jeon Somi in one picture where she was hugging a big doll and wearing a character hairband.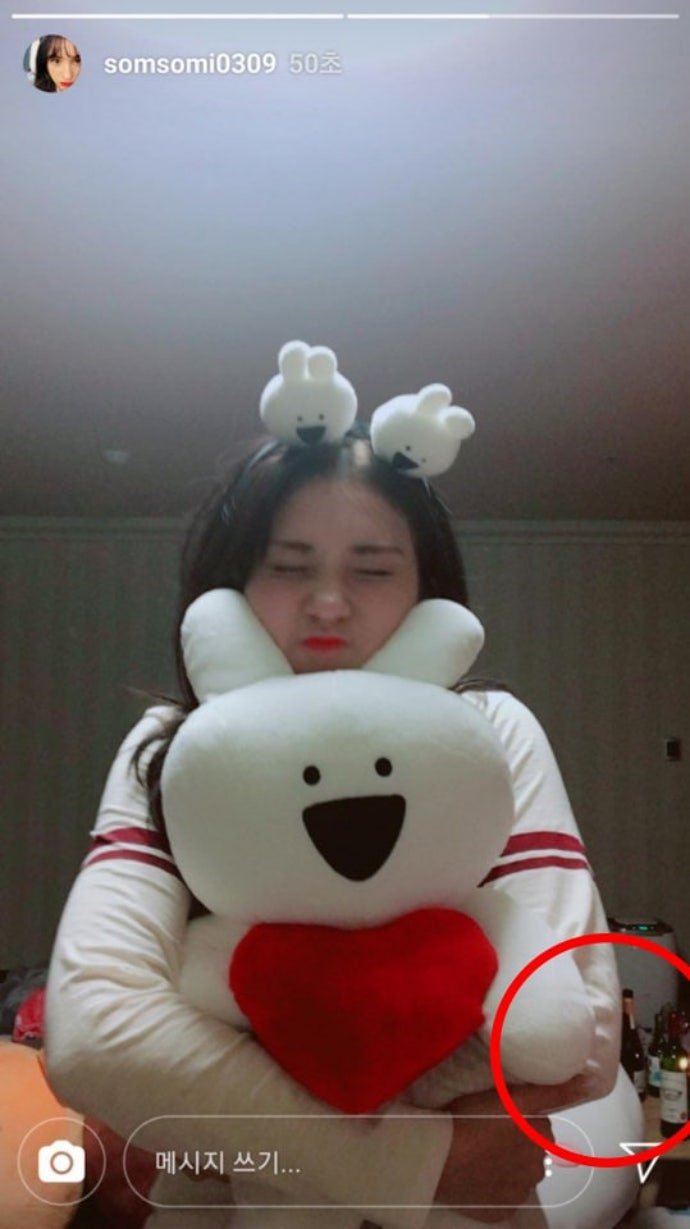 So Hye and Yoo Jung are 19 in Korean age, while So Mi is 17 years old in Korean age. The legal age of drinking in Korea is 20, so they all are underage.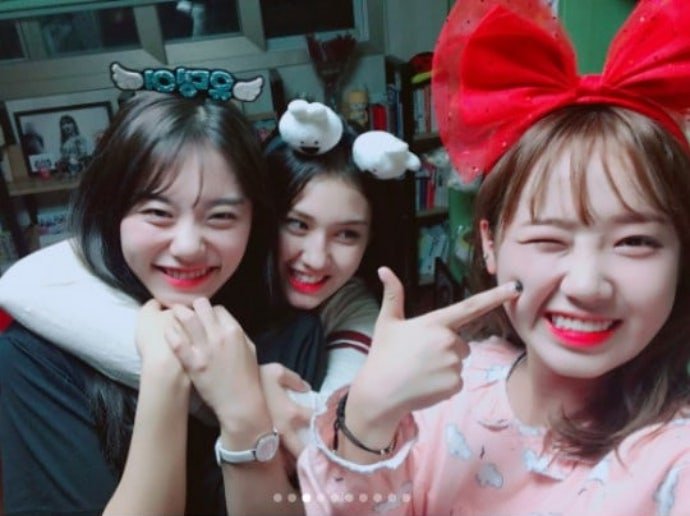 Some people argued that Yoo Jung's parents were present while the girls were drinking. Others, however, thought that it was unlikely So Mi, So Hye and Yoo Jung were drinking while Yoo Jung's parents were in the living room with the girls.
So Mi later deleted the Instagram post, causing more speculation.
Clarifying the rumor, Yoo Jung's label Fantagio has released a statement which read, "Upon checking, the said photo's background is Choi Yoojung's house and her parents and relatives were with them for Chuseok. The adults had been drinking from the alcohol bottles in question and the three underage girls have nothing to do with this drinking controversy."
So Mi, So Hye and Yoo Jung were part of South Korean girl group IOI which was formed through the first season of Mnet's reality show "Produce 101" in 2016. Following their success with albums "Chrysalis" and "Miss Me?", the 11-piece group disbanded in January 2017 and the members returned to their respective agencies.