Kim Kardashian Flashes Major Cleavage in Low-Cut Dress at Makeup Launch

Kim Kardashian never fails to stun fans with her gorgeous figure. The mother of three put her cleavage on display as she donned a low-cut dress at an event celebrating the launch of KKW x Mario, a collaboration with her longtime friend Mario Dedivanovic, at Jean-Georges Beverly Hills on March 31.

The 37-year-old reality TV star looked stunning in a black, sleeveless gown with embellished straps as she posed with family and friends. She also sported blue Libra eye shadow and peach Classic K lipstick from her new makeup line. She put her long hair into a high ponytail.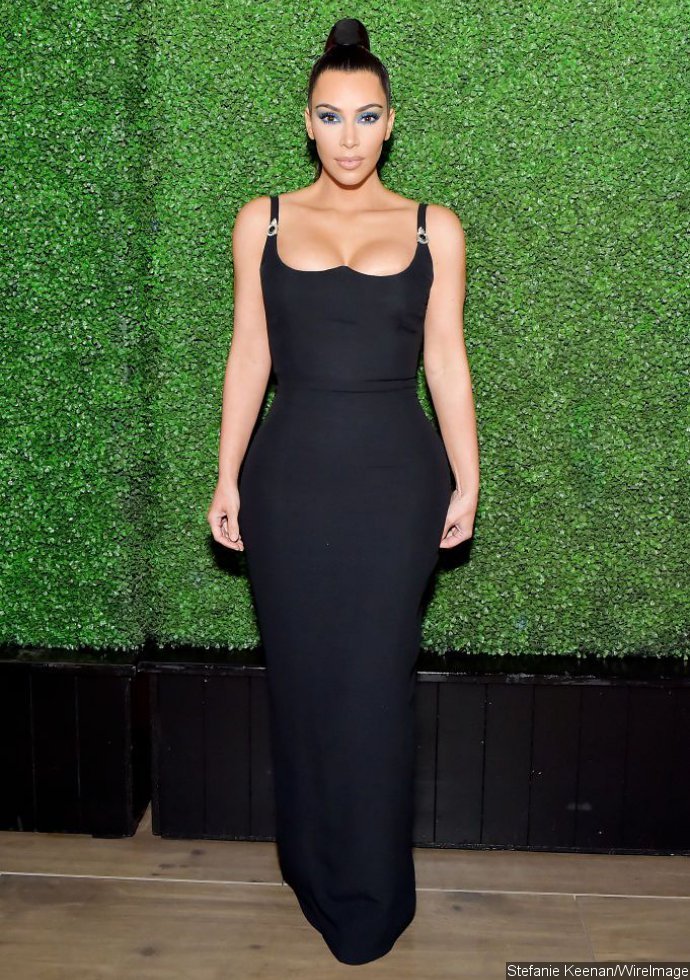 Kim Kardashian poses at an event celebrating the launch of KKW x Mario.

Kim was not alone at the event as she was accompanied by momager Kris Jenner, who wore a black mini dress with three bows. "Orange Is the New Black" star Laverne Cox and YouTube personality Gigi Gorgeous also attended the event.



During the event, the "Keeping Up with the Kardashians" star got emotional when she paid tribute to Mario. "I really am grateful that you guys came to see me and Mario. I feel like this has been 10 years in the making," she said. "Everything I've learned about makeup has come from Mario."

After recalling the time when she first studied makeup with Mario, she started tearing up. "You literally have taught me everything," she said. "You opened this whole world of glam for me that I will never forget."



The KKW x Mario beauty collection launches on Thursday, April 5. The collection will include an eyeshadow palette, lipstick and lip gloss. Kim took to social media earlier this week to announce the new makeup line, sharing a picture of her donning a black one-piece as she posed with Mario.

"10 years ago when we met I never dreamed we would be launching our own products together!" she wrote along the pic, adding that Mario "has taught me everything I know about make up! I'm so proud of this collection of our favorite eye shadows and lips!"