Lil' Kim Ready to Throw Down Anti-Fur Protestor in Heated Confrontation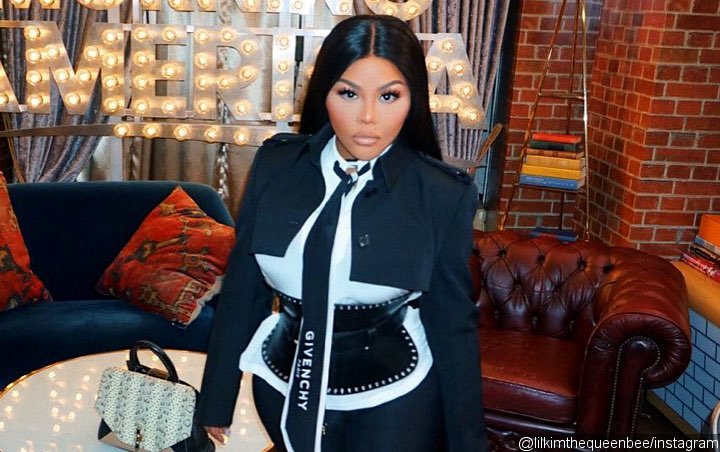 Things get intense when one of the protestors gets a little too close to Kim, prompting the 'Not Tonight (Ladies Night)' rapper to yell at the woman to 'back up' several times.
AceShowbiz –
Lil' Kim got into a minor altercation with an anti-fur protestor on Tuesday, October 8. In a video obtained by TMZ, the Brooklyn-born rapper just arrived outside Verizon Media Studios in New York City and was greeted by a group of animal rights activists, who shouted at her, "Stop wearing fur!"
But one woman got a little too close for Kim's liking, trying to get through her security and approach the "Big Momma Thang" hitmaker while holding a sign. "Shame on you for wearing fur, stop wearing fur," the woman continued to scream at Kim.
Things got heated up as Kim walked toward the woman and told her to "back up" several times. The raptress appeared to be ready to fight the female protestor, before her security stepped in and diffused the situation.
She was safely escorted into the building, while several of her security team members kept the protestor away from Kim. That, however, didn't seem to affect Kim's mood as she still stopped by to give some autographs to awaiting fans.
Her confrontation with the animal activists aside, Kim recently sparked outrage from Beyonce Knowles' fans after she addressed her devotees as "Beehive" when accepting the I Am Hip Hop award at the 2019 BET Hip Hop Awards in Georgia on Saturday, October 5.
"This is for you, Beehive!" she said in her speech while holding up her trophy in the air. As many have known, Beyonce's fans are called Beyhive. While it was spelled differently, it didn't stop Beyhives from attacking Kim on Twitter.
"I'm sorry but fif Lil Kim say thank you #BeeHive ??? Girrrll, just cus we call you Queen B does not mean you can call ya fans the beehive. That territory has already been claimed sis #HipHopAwards," tweeted a mad fan.
Coming to Kim's defense, her fan noted that the star "literally has been calling us that since the 00's." In her 2003 track called "Tha Beehive", she raps, "Rappers better run and hide 'cause here comes the Beehive."