Marilyn Manson Won't Be Charged in Rape Case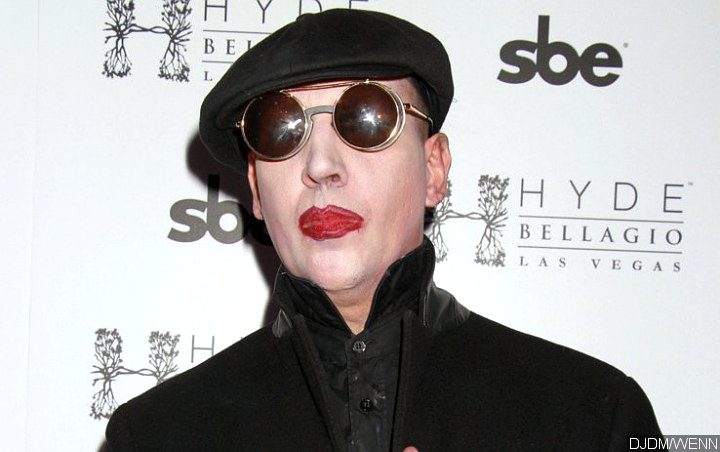 The case has been tossed after lawmakers decide that there isn't enough evidence to charge the rocker.
AceShowbiz –
Shock rocker Marilyn Manson won't face rape charges dating back to 2011 after Los Angeles County District Attorney's officials opted not to proceed with the previously unknown case.
Legal documents obtained by TMZ suggest the "Rock is Dead" singer was recently accused of raping a woman back in October, 2011, but lawmakers have decided there isn't enough evidence to charge him.
The case has been tossed due to an "absence of corroboration".
Manson also faced battery and assault with a deadly weapon charges, relating to the case, but they won't be filed because the statute of limitations has expired.
Manson, real name Brian Warner, has categorically denied the allegations, calling them an attempt for publicity by a woman who sells memorabilia.
The rocker's attorney, Howard E. King, tells The Blast, "Under current policy, the Los Angeles County District Attorney must investigate any claim of sexual abuse, no matter how outlandish. It is not surprising that the District Attorney, after investigation, summarily rejected the claims made in a police report filed by a former acquaintance against Brian Warner p/k/a Marilyn Manson.
"The allegations made to the police were and are categorically denied by Mr. Warner and are either completely delusional or part of a calculated attempt to generate publicity for the claimant's business of selling Manson memorabilia.
"The police report that spurred the investigation was accompanied by the woman's press release and other attempts to generate publicity that fraudulently claimed she was held captive by Mr. Warner for 48 hours in 2011. Any claim of sexual impropriety or imprisonment at that, or any other, time is false."