Mike Epps Ties the Knot With Producer Fiancee Kyra Robinson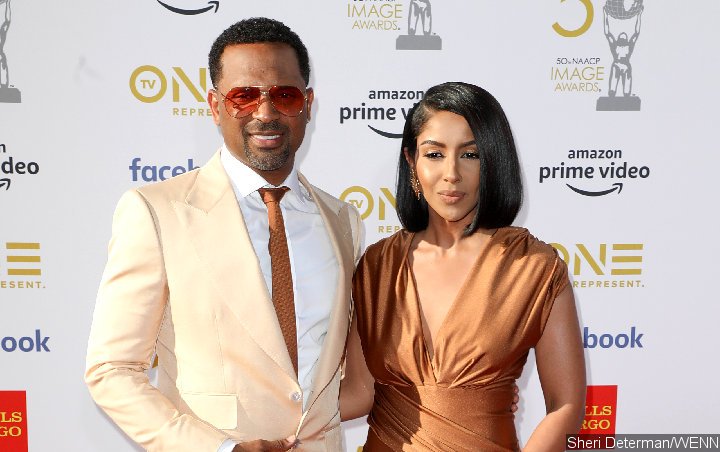 Snoop Dogg, one of the attendees at the nuptials that is held at Pelican Hills Resort in New Port Beach, shares a video of the newlyweds dancing to The Whispers' 'Is It Good to You'.
AceShowbiz –
Mike Epps is once again a married man. The "Meet the Blacks" star tied the knot with his fiancee Kyra Robinson during an intimate ceremony at Pelican Hills Resort in New Port Beach, California on Sunday, June 23.
Details regarding their nuptials are currently unknown as both Mike and Kyra have yet to post about it on their social media accounts, but some of the guests, including Snoop Dogg and rapper Omar Ray, have already shared footage from the wedding. The "Turn It Up" musician uploaded on Instagram a picture of him, Mike and other attendees at the wedding venue. He also posted a couple of pictures of him with both Mike and Snoop.
"Players Only," he captioned an image that showed him and the "Uncle Buck" star shaking hands.
Meanwhile, Snoop, who chose to skip the 2019 BET Awards to attend the wedding, shared on his Instagram account a video that showed the newlyweds dancing to The Whispers' "Is It Good to You" while the rapper and wife Shante Broadus were feeling the music at the back.
While Snoop didn't attend the BET Awards for the wedding, it wasn't the case for T.I. and his wife Tiny (Tameka Cottle). The couple immediately flew from Los Angeles to New Port Beach by helicopter, and the rapper documented it on Instagram. "Chopper City out the Ghetto," he captioned a picture of him and the Xscape singer sitting inside a black helicopter.
Mike and Kyra announced their engagement in May last year after going public with their relationship in summer 2017. The couple celebrated their engagement with a slew of family and friends at a party.
Prior to his romance with Kyra, Mike was married to Mechelle McCain for twelve years. He filed for divorce in 2016 and their divorce was finalized in September 2017.