Pregnant Khloe Kardashian Sizzling in Sheer Lingerie at 7 Months
Pregnant looks like a real-life Barbie doll when "shooting for Good American." Khloe's makeup artist, Hrush Achemyan, has taken to Instagram to share a couple of photos taken when the 33-year-old reality TV star was modeling for her lingerie line.
Khloe sported heavy makeup as she modeled a sheer bra in the snaps, one of which was captioned with "Life Size Doll." Hrush captioned the other pic, "Slaying at 7 months pregnant."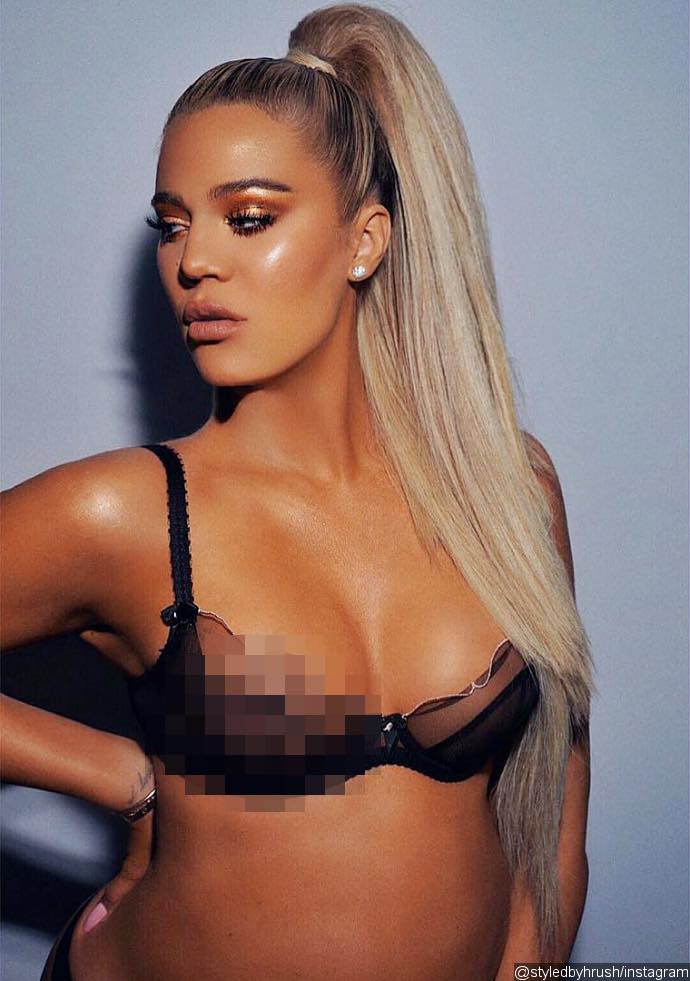 The mom-to-be herself, Khloe, also posted on her own account one of the photos and wrote in the caption, "Shooting for Good American today with my Good Squad @styledbyhrush @andrewfitzsimons," adding the hashtag #GoodMama.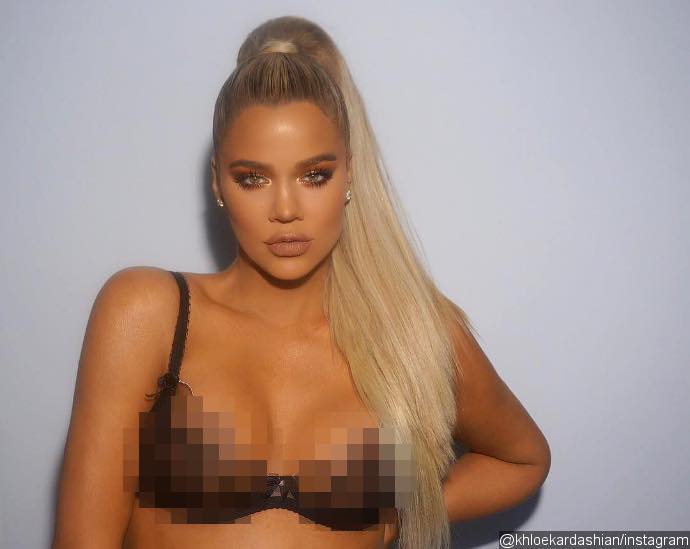 As fans know, Khloe is currently expecting her first child with boyfriend . News of the "" host's pregnancy first broke in September 2017, but she only confirmed it in late December through her Instagram account.
Sharing a photo of her baring her baby bump, Khloe accompanied her announcement post with a sweet message to her baby daddy Tristan. "I had been waiting and wondering but God had a plan all along," she began writing in the caption. "He knew what He was doing. I simply had to trust in Him and be patient."
The youngest Kardashian sister went on gushing about her 26-year-old boyfriend, "I still at times can't believe that our love created life! Tristan, thank you for loving me the way that you do! Thank you for treating me like a Queen! Thank you for making me feel beautiful at all stages!"
"Tristan, most of all, Thank you for making me a MOMMY!!!" she continued. "You have made this experience even more magical than I could have envisioned! I will never forget how wonderful you've been to me during this time! Thank you for making me so happy my love! Thank you to everyone for the love and positive vibes!"
On Tuesday, February 6, Khloe sparked speculation that she's after she took to Snapchat to post photos of her all-pink dinner party, complete with the chic decor. The tables at the dinner could be seen being adorned with beautiful pink roses and blush napkins with rose gold cutlery.
Neither the pregnant star nor her famous family has publicly revealed the sex of the unborn baby.