Seen Without Wedding Ring, Does Teresa Giudice Really Split From Husband Joe?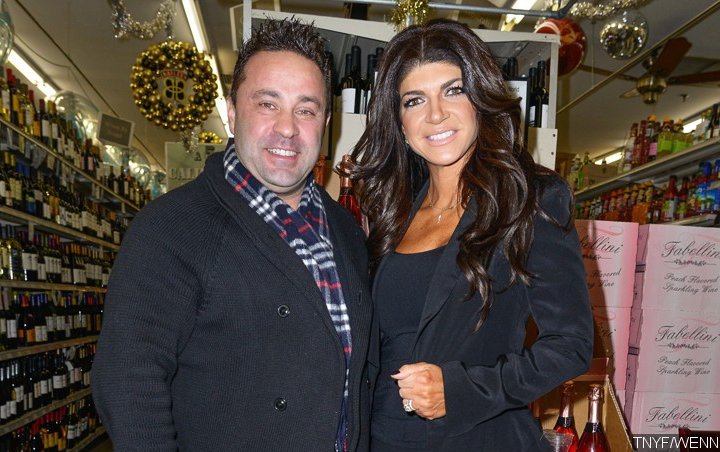 Amid cheating rumors, the 'Real Housewives of New Jersey' star is spotted ditching her wedding band in photos that are taken at her daughter Gia's 18th birthday party.
AceShowbiz –
Are things between Teresa Giudice and husband Joe officially over? Following rumors of her getting cozy with a younger man, "The Real Housewives of New Jersey" star was spotted ditching her wedding band in a recent Instagram post which was taken at the 18th birthday party of their daughter Gia.
The 46-year-old TV personality held the bash at her home on January 8. The mother and daughter duo looked happy in the photo, which featured her posing with her girl in front of a big purple birthday cake. "Happy Birthday Gia love you so much Mommy," she captioned the snap.
Another snap saw Teresa wrapping her arms around her daughter, but fans couldn't help but notice that Teresa didn't have her wedding ring on her finger. Joe was also nowhere to be seen in the festivities as he is currently finishing up his 41-month prison sentence in Pennsylvania. He is set for release in March.
While the new photos appear to further fuel the split rumors, a source insists that Teresa and Joe, whom she married in 1999, are still together. "Teresa has not ditched her wedding ring. She just doesn't have it on in this picture," the source claims to Us Weekly. "She and Joe are still married…Nothing to report here."
This arrives after the star was spotted getting cozy with a much-younger guy at Miami hotspot Big Pink on New Year's Eve. A source revealed Teresa was "aggressively flirting with and perusing a man in his early 20s."
The source went on dishing, "Teresa had her hands on his leg. At points, the two had their hands intertwined, and then the man was rubbing her leg in a romantic way." The mother of four reportedly "didn't seem like she cared if others were looking."