Shawn Mendes Calls Mentor John Mayer a 'Badass'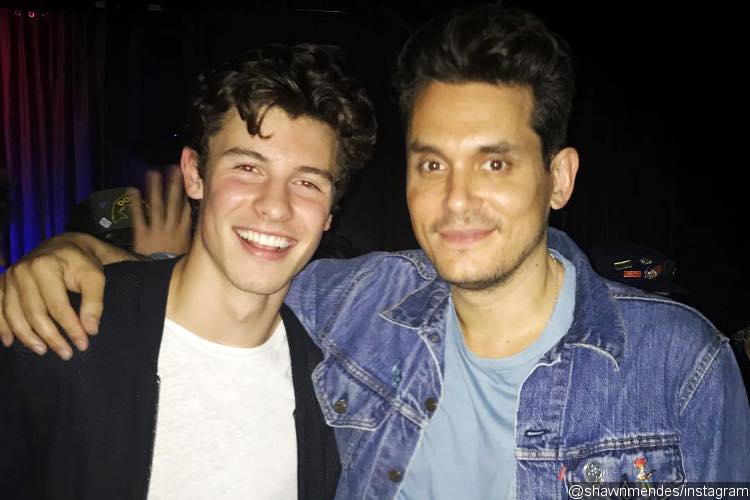 The Canadian heartthrob gushes over the 'New Light' singer in a new interview, saying, 'He's just so smart and intellectual.'
AceShowbiz –
Shawn Mendes is full of praise for his "badass" best friend John Mayer, and revealed the singer sends him music to review.
The 19-year-old was in awe of the Gravity hitmaker when they first met in 2016, and their friendship has gone from strength to strength, with the duo first performing together at Mayer's concert in Toronto last year (17).
"He's one of my really, really good friends," Mendes told People. "The most incredible thing I learned from (him) is that no matter how much experience you have, you never are done learning; there's always something to be learned."
Despite being half the age of the 40-year-old musician, Mendes revealed that mayer sends him new music and ask for his opinion.
"When that happened to me the first time, I was so impressed that he didn't see himself as a master yet. He's always trying to learn and wants to get better; he always wants to grow with the people and not get left behind," he added.
And the musician has been guiding Mendes though the highs and lows of the music industry.
"He's a badass," he gushed. "He's just so smart and intellectual. He has a very interesting view on the world – a view I've never heard from anyone else."
And Mayer has contributed to his self-titled new album, producing and playing a guitar solo on the track Like to Be You. "Our friendship has just begun and there's a lot to happen in the future," Mendes added. "I feel like out of all my albums, this is the most honest and truthful one yet. It's so easy to fall into the trap of taking yourself too seriously."
Mayer was full of praise for the young star in a recent interview with Zane Lowe on Beats 1, and jokingly admitted it was because the pair are so alike.
"Shawn's just a better version of me in a lot of ways. Shawn's like John Mayer 2.0, without the weird software viruses," he said. "He's a better version of a celebrity than I ever was. He's not as volatile."