Taylor Swift's Fan Tries to Impress Her by Robbing a Bank

This man may aptly quote the title of Taylor Swift's song "Look What You Made Me Do" to explain the crime he recently committed. Bruce Rowley, 26, was arrested last week in Ansonia, CT for robbing a bank in an attempt to impress the country-turned-pop superstar, according to police in Ansonia, Conn.

TMZ reports that the man confessed to police he entered the Connecticut bank and demanded money from the teller. Rowley did not show a weapon or make any threats. The teller handed him an undetermined amount of cash.

According to cops, Rowley said he drove to Swift's home in Rhode Island. He also claimed he tried to contact the 28-year-old singer/songwriter, but she wasn't home. Rowley then decided to throw some of the money over the fence of Taylor's house.

Police are still trying to verify if Rowley actually went to Swift's house. Rowley, however, was spotted by state troopers in Rhode Island and led them on a chase back to Connecticut. He was booked for robbery in the second degree and larceny in the fourth degree. He is being held on $100,000 bail.

According to police report obtained by the site, Rowley told cops repeatedly that he had a crush on Swift and planned to donate some of the money he stole from the bank to Ansonia Police Department, believing that it would win her heart.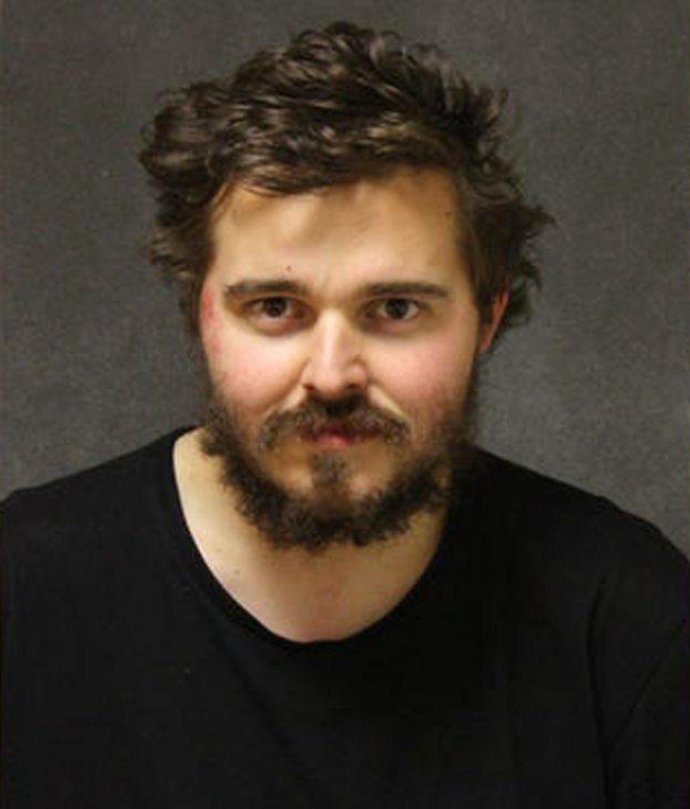 Ansonia Police Department

It's not the first time Swift has to deal with an overzealous fan. On Tuesday, April 10, another man was charged with trespassing on a Los Angeles property owned by the "Back to December" songstress. The Los Angeles County District Attorney's Office said 23-year-old Justin Lilly faces one misdemeanor count of trespassing and refusing to leave private property after he scaled the home's wall and ignored cops' warnings to leave. It's unclear if the singer was at the property when the fan trespassed on her place.